What if you could use crystal singing bowls as a tool to deepen your clients' wellness journeys in a beautiful & transformative way...
and
Create consistently impactful sound baths to add value to your current offerings?
Well, now you can do all this & more with individual mentorship, peer-based learning, & group coaching, all as a part of a 6-month journey to get certified in the ART & SCIENCE of crystal singing bowl sound therapy.
Let me explain to you my approach... and how you can be a pioneer of sound wellness in your community!
Learn evidence-based techniques & principles of sound & mindbody wellness.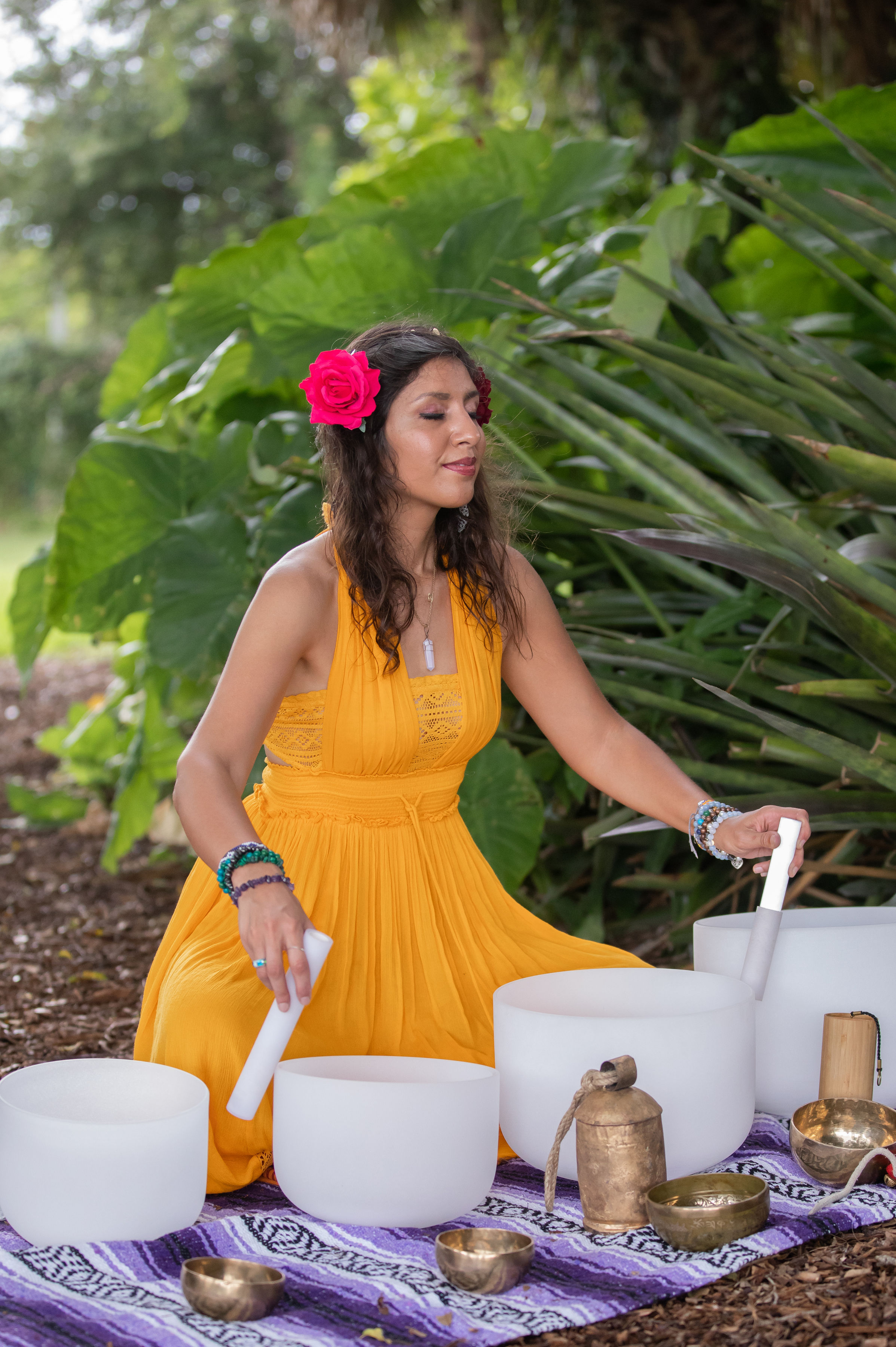 The Sound Alchemy Method
6-Month Level 1 Certification Training
The Knowledge & Skills You Need to Use Crystal Singing Bowls in Your Professional Practice
Are you a yogi, meditation instructor, mental health counselor, massage therapist, or other wellness professional (or do you wish to become a professional sound bath practitioner)?
Do you want to learn the foundations of how sound, mindfulness, & meditation can help you invite positive inner change & a life aligned with your heart's path?
Are you ready to follow your dreams and create heart-activating and restorative crystal singing bowl sound baths with grounded confidence & skill?
Do you already have a crystal singing bowl(s) or will you be getting a set of crystal singing bowls after your instrument consultation (within 30 days of course start date)?
Then, this Sound Bath Practitioner Level 1 Program is meant for you!
What You Can Expect
Class Begins on Monday, May 15, 2022!
In this Level 1 Program, you'll be equipped with all the tools you need to:
Develop a personal practice with sound meditation,
Deliver beautiful, impactful sound bath meditations with up to 5 crystal singing bowls,

and

Begin your unique path to integrating singing bowls into your wellness profession.
This is not just another Video Program!
You will get 1:1 and group coaching time with your instructor, and customized feedback as you progress through the modules with your classmates, so that you can learn to apply the material to your practice, and show up for your clients in a meaningful way!
Through 10 Modules, you'll learn about:
History of Singing Bowls & Sound Therapy
Scientific Foundations of Sound, the Brain, & Emotion
Foundations of Crystal Singing Bowl (CSB) Therapy
The Mysticism of Sound & The Art of Deep Listening
Language of Sound Meditation, Level 1
Basic Music Theory for the CSB Practitioner
Principles of Effective Sound Meditations
Sound Bath Preparation & Facilitation
CSB & Sound Bath Performance Techniques (mastery of up to 5 CSB's at a time)
Ethical Principles of Sound Therapy for Wellness Practitioners
You'll receive:
A Library of online video modules that you'll be able to go through, with accompanying worksheets, and other Sound Bath Resource Guides to help you apply what you're learning.  
A one-on-one Zoom Meeting with me assessing your personal goals, along with an instrument consultation, prior to the start of the course. (+ Access to up to 3 additional 1:1 coaching sessions with me.)
A monthly group Q & A and check-in with me. 
Weekly homework assignments with monthly personalized feedback from me.
Reflection journaling workbook as you develop your personal practice with sound. 
3 Case Study opportunities with guidance and evaluations, to help you apply & improve your skills.
Forever Access & Free Course Updates. (

As this course grows, you benefit! With lifetime access to the materials, you always get the most up-to-date tools and techniques…for free!)

Certification & Qualification to progress to Level 2 of the 3-level Crystal Singing Bowl Master Certification Training.
You'll also have the opportunity to receive the following in person in a 3-day Sound Bath Intensive at the beautiful, sound healing mecca of The OM Shoppe & Spa in Sarasota, FL in Fall of 2023 (at the culmination of your training):
Practicum: You'll have the chance to perform a sound meditation for your instructor and a group of your peers, to apply what you've learned & get final feedback.
BONUS Mastermind on "Creative Methods & Solutions for Developing Your Unique Voice as Sound Bath Practitioner"
BONUS Workshops on Easy Sound Bath instruments to instantly up-level your 5-bowl sound baths.
BONUS Presentation on "How A Variety of Active & Passive Sound Meditations Can Widen Your Wellness Toolbox"
What Other Students Have Said...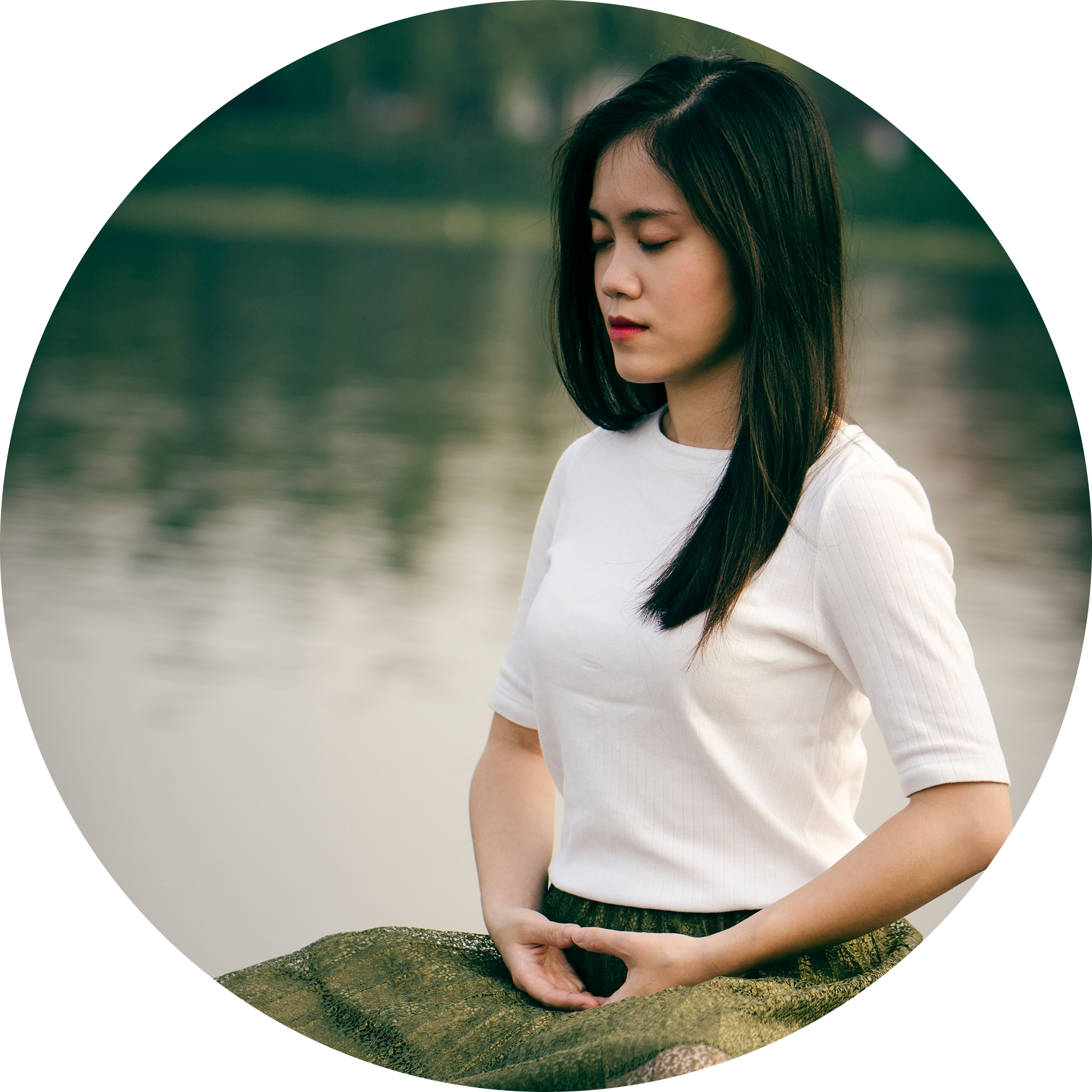 "Sound makes meditation even more powerful..."
...Zooey has helped me create the powerful presence of sound to be both gentle & fluid... I had a couple bowls that I would use in some of my yoga classes, but I didn't even realize how much more healing could come from my crystal singing bowls, especially now that they're paired harmoniously.
Zooey broke it down in a way that made sense and was easy to follow, and packed a lot of valuable material into this first level. It was pretty amazing to actually feel intentional with my group sound bath performances, and to learn how to use them to help individual clients.
I can't wait to learn more in Level 2!"
-Marissa L., Yoga Therapist, RYT 500hr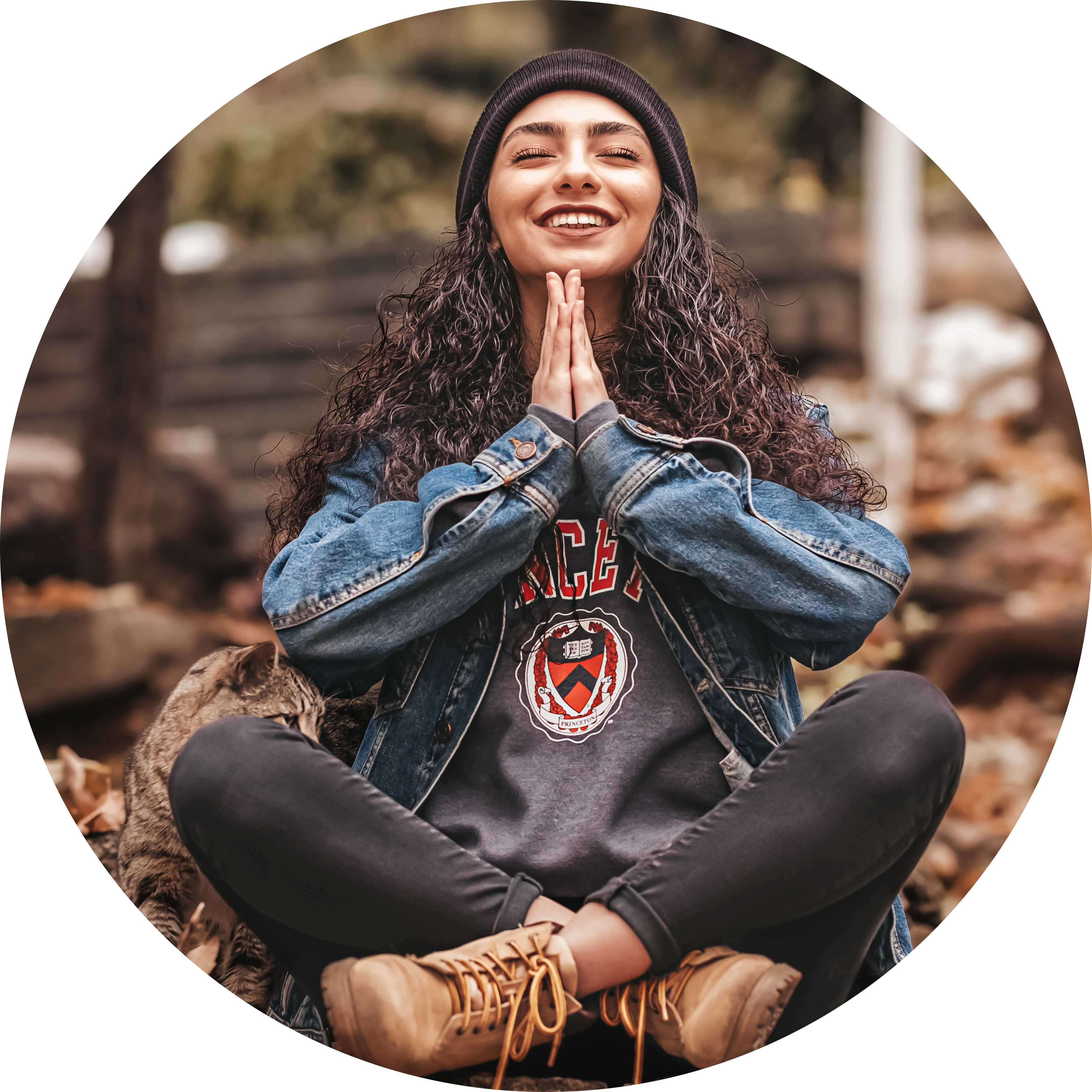 "This was the knowledge I've been looking for..."
My crystal singing bowls bring me peaceful relief, and I've been searching for a way to bring their sounds to my clients, but I wanted to make sure I knew exactly how they affected the body and the brain.
Now, I not only understand how sound affects the nervous system, but I also feel good about using my bowls in my sessions and in a new way, on myself. With Zooey's guidance, I now have a way to make mindfulness and meditation exercises more accessible to my clients. I'm excited to continue to go deeper into sound and meditative practices as powerful tools in my practice.
Definitely looking forward to when Level 2 launches..."
-Rebecca T., LMHC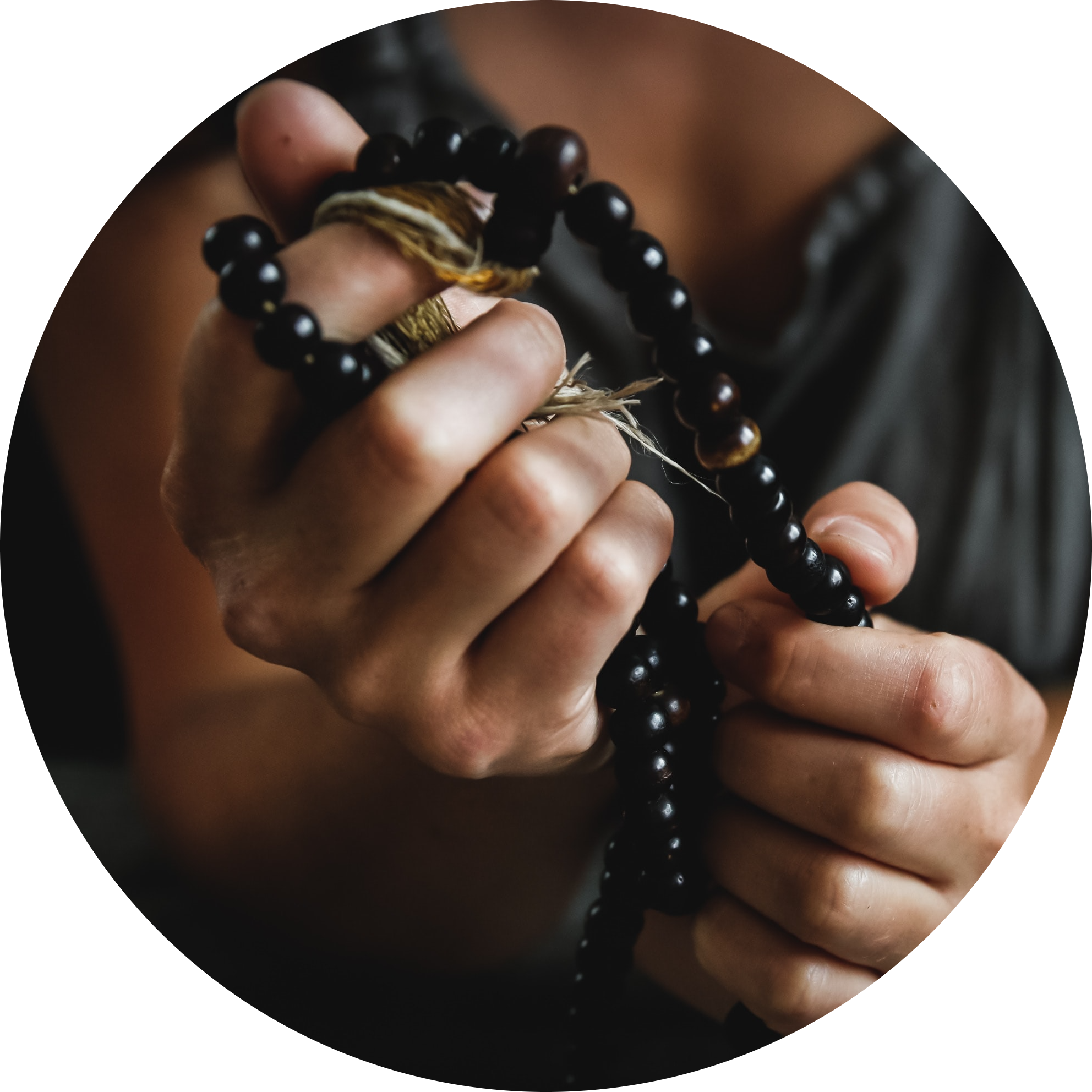 "This was life-changing..."
"Zooey has passion, respect and so much beautiful knowledge for anyone who is open to the beauty of the crystal sound bowls.
This mentorship is everything for someone who wants a solid foundation into the world of sound therapy. She is patient, she works with you and where you are at every step of the way...
I can't imagine having someone else as my sound therapist mentor. I am truly humbled by each lesson, each conversation and each experience with her."
-Lesa S., Yoga Teacher, RYT 200hr
Get on the Waitlist!
Sign up here to receive more detailed information, be put on the waiting list, get an application, & be notified first when Open Enrollment begins!
Hi, I'm Zooey Seraphine...
I'm a Master Sound Therapy Practitioner & Professional Musician.
Music & Crystal Singing Bowls have been my MOST cherished and effective tools to transform anxiety, depression, & limiting blocks in my life. And I am passionate about passing this knowledge along to you!
Sound is such an accessible & gentle path toward healing & aligning with our creative purpose in this life. And we need more trained & qualified practitioners to bring this modality to their wellness fields and niche communities.
I'm here to guide you Every Step of the Way on your journey to becoming an effective & successful sound therapy practitioner. Get ready to become a pioneer in this blossoming path!
Love,
Zooey Seraphine, M.A.
P.S. Here's a list of some of the qualifications I have that inform my sound therapy teaching:
I'm a lifelong musician, recording artist (my sound baths have been licensed to national online wellness programs & leading apps). I am MBSR-certified, an NLP Practitioner, and I have Advanced Trainings in The Yoga of Sound (with Russell Paul), How to Target the Limbic System to Reverse Trauma's Physiological Imprint (through The National Institute for the Clinical Application of Behavioral Medicine), and "Somatic Approaches to Trauma" with Dr. Albert Wong.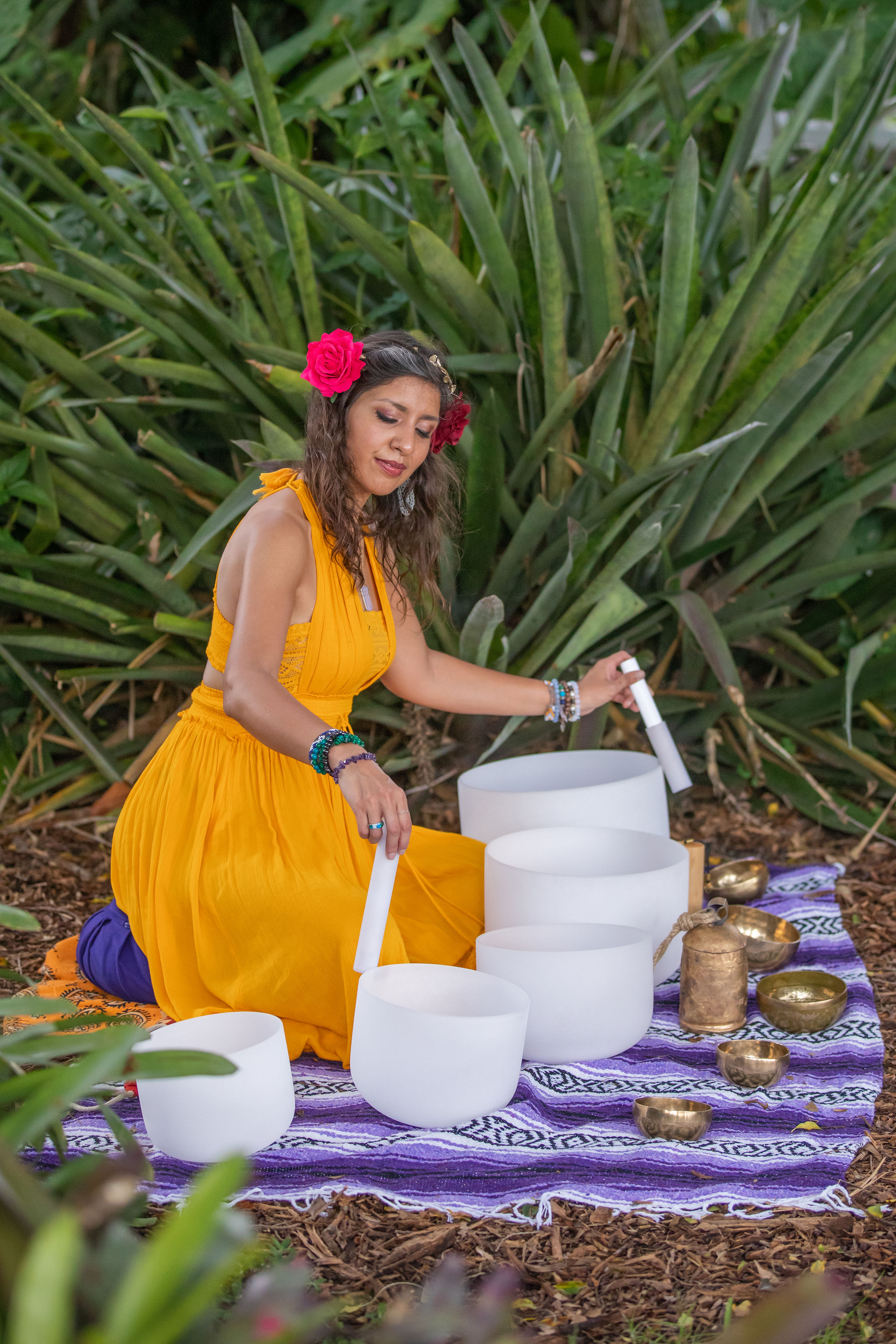 If you've been looking for a sign... this is it...
You were meant to rise to the vibration of your dreams. So if you've been dreaming of becoming a pioneer of sound wellness in your community, this is the Universe telling you,
"Follow your inner guidance. You were made to stand out."
"Sound is the next frontier of wellness..."
-Alex Hawkins, trends specialist & researcher at The Future Laboratory in the UK.
Your time is now. Get ready to up-level your wellness practice with evidence-based techniques, & become a certified sound bath practitioner.
Check your inbox to confirm your subscription
As a wellness practitioner...


You have already obtained skills, knowledge, & experience to give your clients an incredible window into wellness. And you are likely always seeking to expand the way you can hold space for your clients' emotional healing.
As a sound therapy enthusiast...


You may already have a crystal singing bowl (or 5… or more…), and you probably already know how powerful they can be for deep relaxation.


This is why you want to use these beautiful instruments in your practice to lead your clients to deep restoration and transformation.
But the catch is...


You're not a musician, and/or you haven't received formal sound therapy training…


So, you are only scratching the surface with what your bowl can actually do!
For instance...


-Did you know that there are more than 10 ways to use a single crystal singing bowl therapeutically?


-Are you aware of what frequencies are significant when choosing crystal singing bowls?


-Do you know what types of tones can be counterintuitive to relaxation?


-Do you know how to navigate external & internal distractions when facilitating a sound bath, or how much is too little or too much verbal guidance?


-Do you know the difference between different types of mallets and the sounds they produce?


Are you ready to discover all this and more?
Perhaps you couldn't answer all those questions, but you are definitely hungry for the knowledge, because you care deeply about your client's wellness and want to be the best sound therapist you can be!


Playing crystal singing bowls is a skill that most people can easily learn, but facilitating sound therapy with crystal singing bowls is an art & science that requires proper training, as it deals with affecting the precious mind, body, and spirit, and guiding others to navigate through emotion effectively.
With this training, you will
begin your journey into professional sound therapy, and learn to master up to 5 crystal singing bowls to lead sound bath meditations and therapy sessions…



What's more, you'll learn how to approach your sound baths with musical nuance, finesse, energetic sensitivity, and appropriate guidance to uplevel your yoga practice, wellness sessions, or sound bath experiences... 


All this in a comprehensive 6-month mentorship training!


With limited seats each enrollment period, & exclusive bonuses for early enrollment, don't miss your chance. Sign up today!
What You Need to Know To Apply...


You'll Get...
A minimum of two 1:1 coaching/consultation sessions and personalized feedback on homework assignments. (Over
Monthly Group Masterminds and Q & A Sessions
The ability to complete much of this program wherever you are, and as you can.
Connection to a beautiful and supportive group of sound bath practitioners in a variety of wellness fields!
Forever access to a library of content-rich videos and other sound therapy resources with 10 comprehensive modules!
BONUS: A 3-Day Sound Bath Workshop Intensive and Practicum at the leading crystal singing bowl and vibrational wellness shop in The East Coast (and possibly the nation)!
BONUS: Discounts from The OM Shoppe & Spa on instrument purchases!
Level 1 Certification & Qualification to move on to Level 2 towards a Master Crystal Singing Bowl Practitioner Certification.


You'll be expected to...
You should have (or plan to have) at least 1 crystal singing bowl with the intention of having at least one more by the end of the first month of the course. 

Must be able to travel to The OM Shoppe & Spa in Sarasota, Fl, for the 3-day event in FALL of 2023.***

Ready to commit 3-4 hours each week and begin a meditation practice of at least 15 minutes a day, 5 days a week. 

Keep up with the homework assignments and turn assignments in by the end of each month (in order to get personalized feedback & in order to get your Certification!). 

Participate in as many of the monthly Q & A sessions as possible!
***All forms of vibrational wellness (including sound) are best evaluated in-person, as there is an energetic component that is difficult to capture via zoom or facetime. Limited exceptions. Contact me with your questions at

[email protected]

for more details.


Crystal Singing Bowl Sound Bath Practitioner Level 1:
Only $1222
Payment Plan Options Available:
3 easy payments of $455 each
OR
6 easy payments of $257 each
Take a moment to imagine yourself:
Standing out from the crowd, and upgrading your brand with the addition of your fluid & impactful crystal singing bowl sound bath meditations,
Talking about the impacts of sound on the mindbody with other wellness professionals,
Expanding your current offerings by bringing your clients an incredibly restorative (& heart-opening) service addition.
Being sought after as a sound meditation leader in your wellness niche.